Sporting Art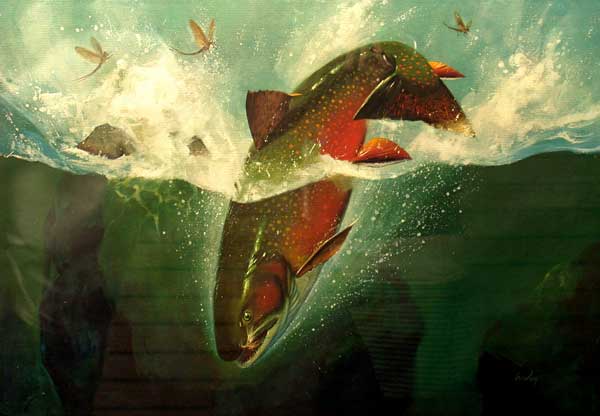 This print was featured in the spring of 1975 Abercrombie & Fitch cataloge titled "The Blazed Trail", by noted sporting artist Don Crowley. The original painting was used as the first edition of the national fish stamp. The national fish stamp was created to afford everyone the opportunity to contribute to the conservation of our country's sport fish and the waters that they live in. The original painting sold for $6,000 in 1975. The Sporting Gallery is proud to offer limited edition(100), signed and numbered lithographs that measure 27 X 17 inches. Quanities are limited and these prints are unframed. These beautiful prints are priced at $200 plus s&h.
---
Two men in a canoe, by Chet Reneson. This watercolor is a fullsheet painting that has been reframed to museum quality standards. The retail price is $7000.00.
---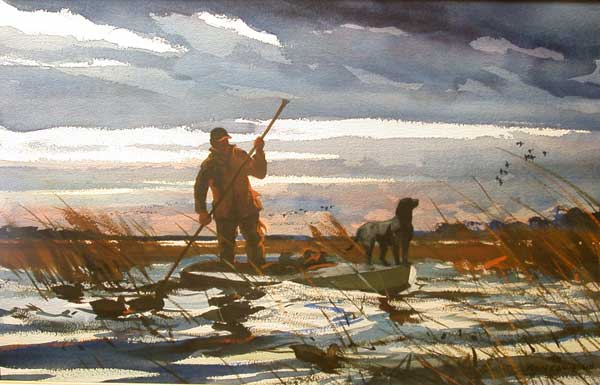 This is a full sheet water color that is like new. The piece is framed using museum standards. The retail price is $6500.00.
---
To order an item or for further information about any of these flies, please contact us at (973) 657-1181.